Wholesale Supplier of Custom Chocolate Moulding Line - China Manufacturer
Introducing our highly efficient and automated Chocolate Moulding Line, a game-changer for all chocolate manufacturers! Our Chocolate Moulding Line can mold a wide range of chocolates with varying shapes and sizes with its flexible production capabilities. Equipped with top-of-the-line technology, it can produce consistent and high-quality chocolate products with excellent finishing. The line features a fully automated system that can monitor the production process, ensuring optimum productivity and efficiency with minimal labor needed. As the leading company in the chocolate industry, takes pride in producing state-of-the-art equipment, and this Chocolate Moulding Line is no exception. We have carefully crafted this machine to cater to the specific needs of chocolate manufacturers, help increase their production, and improve their overall operations. Get in touch with us today to learn more about this advanced machinery and take your chocolate production to the next level!
Guangdong Bochuan Machinery Technology Co., Ltd.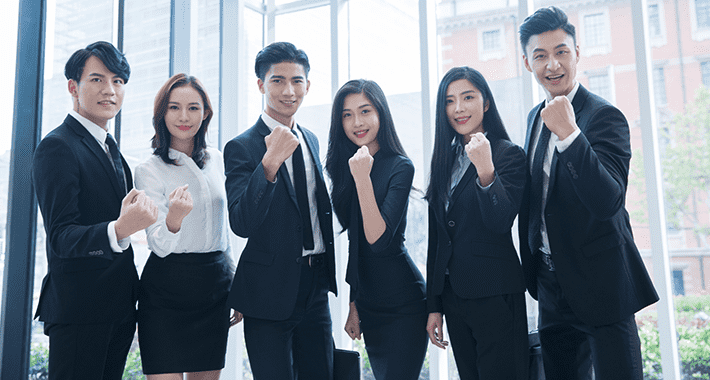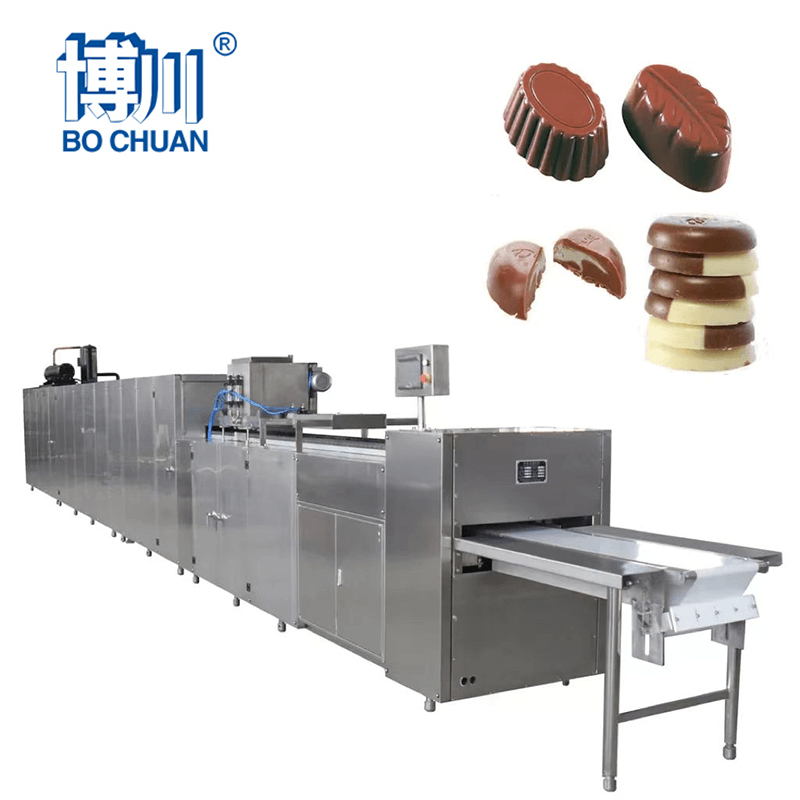 Top Chocolate Moulding Line Manufacturer in China: OEM and Wholesale Supply
Reviews
Related Videos
Introducing our state-of-the-art Chocolate Moulding Line, designed to provide seamless production of high-quality chocolates with precision and efficiency. Our line is equipped with cutting-edge technology that ensures consistent and accurate results, giving you the ability to meet your chocolate production demands with ease. With our Chocolate Moulding Line, you'll benefit from superior accuracy in shaping and sizing your chocolates, resulting in a polished and professional look. You'll also enjoy faster production times and increased productivity, saving you time and money. Our line is designed with user-friendly controls that allow for seamless operation, making it easy for even novice operators to use. Our Chocolate Moulding Line is made from high-quality materials built to last. We take pride in our commitment to creating products that are built to withstand the rigors of long-term use, ensuring you get the best value for your investment. Additionally, we offer comprehensive training and support, ensuring that our customers are well-versed in all aspects of operating and maintaining our line. Whether you're a small chocolatier or a large-scale producer, our Chocolate Moulding Line is the ultimate solution for streamlining your chocolate production process. Contact us today to learn more about our line and how we can help you take your chocolate production to the next level!
The Chocolate Moulding Line is an exceptional piece of machinery that has significantly transformed our chocolate-making process. This moulding line is easy to operate and has excellent output capabilities. It has significantly improved our production rate, and we can now mold over thousands of chocolates in a day. The machine is very durable thanks to its sturdy construction, which is made of high-quality materials. Additionally, it's highly efficient, with minimum waste, and minimal downtime due to its lower maintenance needs. With this machine, our chocolates come out consistently shaped and attractive, making them sell like hotcakes. Overall, we are happy with our Chocolate Moulding Line, and I highly recommend it to those looking to invest in quality chocolate-making equipment. It is a valuable addition to any chocolate production company, and it will significantly impact your bottom line.
The Chocolate Moulding Line is an absolute game-changer in the world of chocolatiers. This machine has all the features you need to mold delicious chocolate treats. It's simple to operate and easy to clean, making it an excellent choice for small confectionery shops. With its convenient functionality, you can now produce high-quality chocolates in large quantities and with a perfect presentation every time. Besides, this machine comes in different sizes and shapes so you can cater to any demand. Overall, I highly recommend this machine to anyone looking for fast and effective chocolate molding.
Contact us
Please feel free to give your inquiry in the form below We will reply you in 24 hours